Our Goal with Irrigation
100% coverage, uniformity and efficiency all start with a great design. Our landscape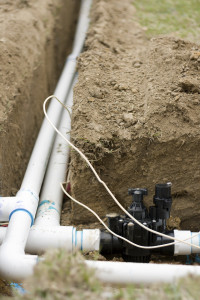 irrigators have professional training in design.
We design our systems with the proper sprinkler heads so every bit of turf and plant life gets water.
Uniformity, in irrigation, means to distribute an equal amount of water in any given area. All turf should receive the proper and equal amount of water and all shrubbery should receive an equal amount of water. This plays a large role in efficiency and the life of your turf and plants.
We know the infiltration rate of every soil and the precipitation and evapotranspiration rate for each individual plant life. This allows us to apply the proper amount of water to each plant life without wasting any water. Applying the proper amount of water requires knowing how much water each plant life needs, how much water each sprinkler head applies, and scheduling the system to water the appropriate amount of time.
These are our goals because we want to provide a quality system to each of our customers that does not waste the most valuable resource on earth.. WATER.
Products
There are many brands of irrigation products. We use the most suitable products for each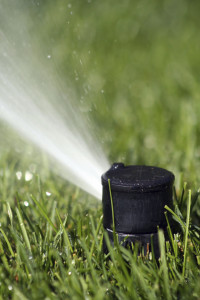 individual job. If you, our customer, prefer a specific brand of products, we can design your system using the brand you love most. We buy our entire product line from local small business distributors to do our part in supporting our community.
Irrigation Services
New installations
Repairs
Designs
Support
If you enjoy Doing It Yourself but need help, we can make a design for you or you can just call us and ask for any information you need to properly complete the job yourself. We enjoy providing friendly advice to our Do It Yourselfers.
BAM! is so confident in our skill and knowledge, we provide a 2-year warranty, parts and labor, on all of our new sprinkler system installations.
BAM! has licensed and experienced landscape irrigators. We custom design every irrigation system for each job. Customers receive a design to keep so they know where system components are located. This helps avoid breaking sprinkler heads and piping.
LI: 21034
Irrigation in Texas is regulated by the Texas Commission on Environmental Quality, PO BOX 13087, Austin, Texas 78711-3087.